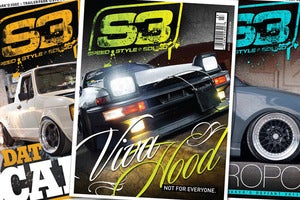 $

14.99
Lifetime subscription to S3 Magazine. We print quarterly (4 times per year), however our schedule can sometimes run a bit behind due to printing and shipping.
And yes, you read the "lifetime" part correct. For this price, you will literally get each issue for as long as S3 is around.
*May take up to 12-16 weeks for delivery of first issue depending on when you subscribe.